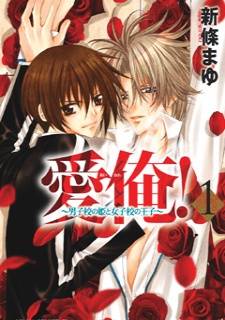 Ai Ore!
Love Me!, Ai Ore! - Danshikou no Hime to Joshikou no Ouji, Love Me! - The Princess of the Boy High School and the Prince of the Girl High School
Release:
Status: ON-GOING
Author: Shinjou, Mayu (Story & Art)
Artist:
Type: Right(→) to Left(←)
Manga Description
Because Shinjo Mayu stopped her job relationship with Shogakukan, she continued her not complete manga in Asuka and called it Ai Ore!... This can be considered the continuous of Ai wo Utau Yori Ore ni Oborero! or even as a second series.