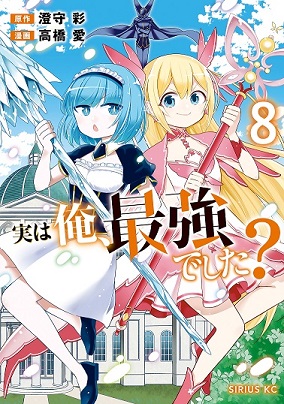 Am I Actually the Strongest?
Jitsu wa Ore, Saikyou deshita?, Actually, Am I the Strongest?, ¿En realidad soy el más fuerte?, На самом деле, я самый сильный?, 其实,我乃最强?, 実は俺、最強でした?, 실은 나, 최강이었다?
Release: 2019
Status: ON-GOING
Author: SUMIMORI Sai
Artist: TAKAHASHI Ai
Type: Right(→) to Left(←)
Manga Description
A shut-in is reborn into a different world, where a peaceful life is promised. Despite the fact that he was born into royalty, his parents abandoned him in the forest to be devoured by monsters because his magic appeared to be weak. His magic, on the other hand, is inhumanly powerful. What exactly will he need to do to live the peaceful life he so longs for?