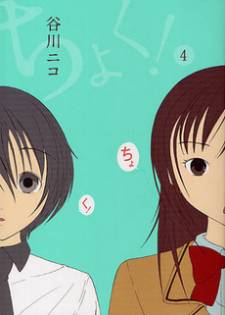 Choku!
Chokku!
Release: 2009
Status: ON-GOING
Author: TANIGAWA Nico
Artist: TANIGAWA Nico
Type: Right(→) to Left(←)
Manga Description
Here's a new shounen series that's a comedy involving bloody noses. Anyway, it's about a girl who seems to lack social skills who likes this short guy who she finds to be really cute. The two go off and do things basically.