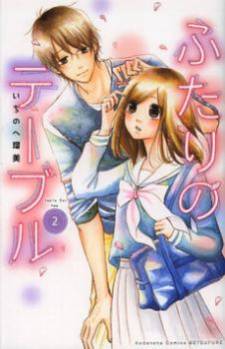 Futari no Table
Table for Two
Release:
Status: COMPLETED
Author: ICHINOHE Rumi
Artist: ICHINOHE Rumi
Type: Right(→) to Left(←)
Manga Description
Although her mother was sometimes abusive, Wakaba's best memories are when they are together at home eating a homemade dinner. However, when Wakaba is abandoned by her only parent, she is left in the care of a distant relative - the young Hinata Kazutomo. Initially unhappy with the arrangement, Wakaba gradually begins to enjoy her time with Kazutomo, who is determined to help heal her wounds and get her back on track.