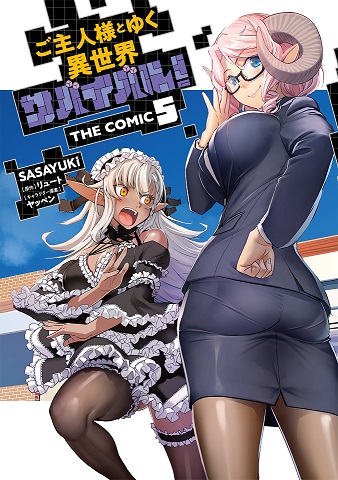 Goshujin-sama to Yuku Isekai Survival!
Craft Game no Nouryoku de Isekai Kouryaku!!, Different World Survival to Go With the Master, Goshujinsama to Yuku Isekai Survival!, Survival in Another World With My Mistress!, Виживання в іншому світі з моєю повелителькою!, Захватить другой мир с силой ремесленных игр!, ご主人様とゆく異世界サバイバル THE COMIC, ご主人様とゆく異世界サバイバル THE COMIC!, ご主人様とゆく異世界サバイバル!, 跟主人一起在异世界生存!,
Release: 2020
Status: ON-GOING
Author: Ryuuto
Artist: SASAYUKi
Type:
Manga Description
At the point when Kousuke winds up shipped to another world, he needs to figure out how to endure both a trackless dessert and a dim woods. Fortunately, his insight into gaming proves to be useful. He has all the creating skills he at any point needed, and a boundless huge stock to load up with plunder and weapons! Much more fortunate, he meets a provocative mythical being princess who… snaps a slave collar around his neck and gives him something to do saving the world, and overhauling all her impulses?!