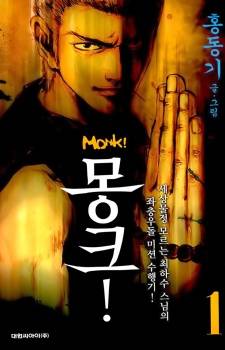 Monk!
Monk!
Release:
Status: ON-GOING
Author: Hong, Dong-kee (Story & Art)
Artist:
Type: Left(←) to Right(→)
Manga Description
Even the oracle that locates the Dalai Llama s reincarnation could not foresee that the troublemaker Dang will undertake the mission to find him. However, Dang s power is yet hidden; his true power is not seen until it is triggered by sexual impulses and turns him into a monster! Unaware of this, Dang enters Mouhyuk High, following the oracle s advice. But his class is a special class filled with a bunch of weirdoes the students call Trash and his biggest enemy, Coke Bottle woman! Can he complete his mission?