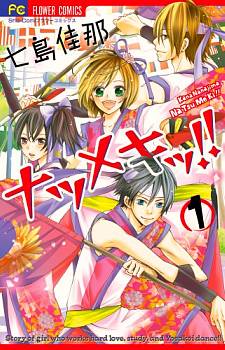 Natsumeki!!
Nammeki!!, Spring Summer Festival
Release: 2011
Status: ON-GOING
Author: NANAJIMA Kana
Artist: NANAJIMA Kana
Type: Right(→) to Left(←)
Manga Description
From Shoujo Crusade: "I wanted to create a summery, sparkling youth." - And so the theme is "yosakoi*"!! For the sake of medical treatment for her younger sister, Natsume ending up moving from her home to Shikoku. In a place where no one knows her, she'll make her high school debut as a "cool beauty"! ...This determined Natsume is approached by the wild child-like Yudai saying, "enter my team"?? Eeh!!? What do you mean by team!!? *For more info on Yosakoi go here.