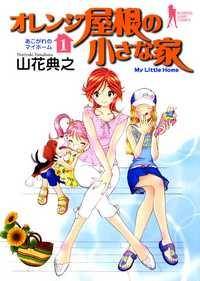 Orange Yane no Chiisana Ie
Little House with an Orange Roof, Small House with an Orange Roof, My Little Home, Orange-yane no Chiisana Ie, Orange Yane no Chiisana Uchi
Release:
Status: COMPLETED
Author: Yamahana, Noriyuki (Story & Art)
Artist:
Type: Right(→) to Left(←)
Manga Description
A man comes home one day to have his wife give him divorce papers. A woman comes home to her apartment one day to find a woman she doesn't know wrapped in a towel coming out of the shower. They both get conned by the same real estate conman on the same house, a 4LDK. So now the man, his two sons, the woman, and her two daughters live in the same house.