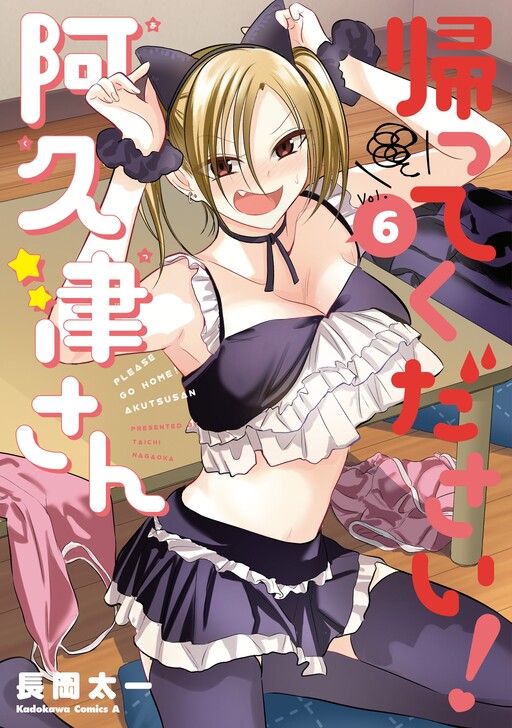 Please Go Home, Akutsu-san!
Kaette Kudasai! Akutsu-san, Cút mẹ về nhà đi Akutsu!, Kaette Kudasai, Akutsu-san!, Please Go Home, Miss Akutsu!, Yankee Musume, Будь ласка, йди до дому, Акацу-сан!, ヤンキー娘, 帰ってください! 阿久津さん, 請你回去吧!阿久津同學, 请你回去吧!阿久津同学
Release: 2019
Status: ON-GOING
Author: NAGAOKA Taichi
Artist: NAGAOKA Taichi
Type: Right(→) to Left(←)
Manga Description
Ooyama-kun typically does not get involved with Akutsu-san, a delinquent girl in his class; however, for some reason, she makes his house her place to hang out! Will she harm him behind closed doors or will he chase her away? But if he has to deal with Akutsu-san's cute and sexy behavior in such a small space, he will undoubtedly become agitated! Why does he not want her to return home? A single-venue comedy that teases!