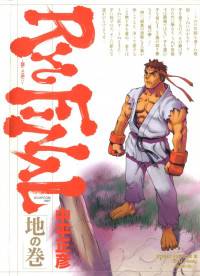 Street Fighter III: Ryu Final
Street Fighter III: Ryu Final
Release:
Status: ON-GOING
Author: Nakahira Masahiko
Artist: Nakahira Masahiko
Type: Right(→) to Left(←)
Manga Description
Street Fighter III: Ryu Final explores Ryu's past, as he seeks the path of the warrior. On his journey he'll train with many fighters; the mystical hermit Oro, the wise martial arts master Gouken... even his good friend Ken might teach him a few new tricks! It all comes to a head with Ryu's first encounter with the man who would one day become his greatest foe... the deadly Akuma!