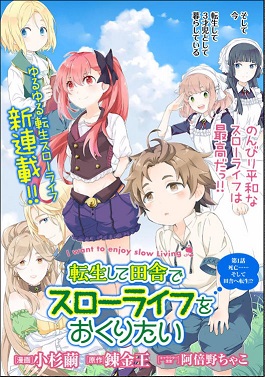 Tensei Shite Inaka de Slowlife wo Okuritai
I Want to Live a Slow Life in the Countryside After Reincarnation,
Release: 2017
Status: ON-GOING
Author: Renkinou
Artist: Abeno Chako, Kosugi Cocoon
Type: Right(→) to Left(←)
Manga Description
The hero, Inaka Yuuji, was kept running over by a truck since his mindfulness was dulled from workaholic behavior. "Ahー, with this I dont need to work so much any longer. I need to go through my next time on earth restful… … " was the desire Yuuji exclaimed, He met God and it was chosen he will be resurrected in the wide open of the otherworld. He progressed toward becoming Alfred Slowlet, second child of a wide open honorable, will he have the option to appreciate and comfortable go through his moderate time on earth in the wide open?