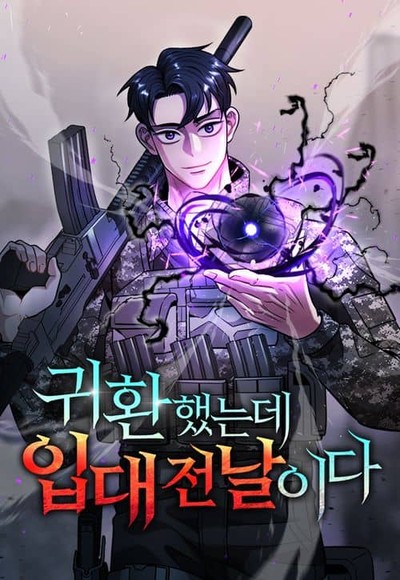 The Dark Mage's Return to Enlistment
Returned to the Day I Joined the Army, I Returned, But It Was the Day Before My Enlistment, The Dark Mage's Return to Enlistment, Возвращение темного мага, Возвращение тёмного мага на военную службу, กลับโลกมนุษย์ทั้งที พรุ่งนี้ต้องเกณฑ์ทหารซะงั้น, 异界凯旋后重返战场, 귀환했는데 입대 전날이다,
Release: 2023
Status: ON-GOING
Author: Golden Dove, Haeil
Artist: O'Comic
Type: Manhwa
Manga Description
Minjun Kim, a standard secondary school senior in Korea, was unexpectedly brought to a different universe, where he turned into a dull mage. Not set in stone to get back, he defeated a wide range of difficulties and saved the other world with dark sorcery prior to leaving all his riches and brilliance as a legend behind to get back to Earth. In any case, before he could completely partake in his life, an issue emerged. A prison break had occured and beasts came spilling out, undermining his agreeable days. In this manner, Minjun, who had quite recently gotten back to earth, had no real option except to… enroll on the extremely following day!!!