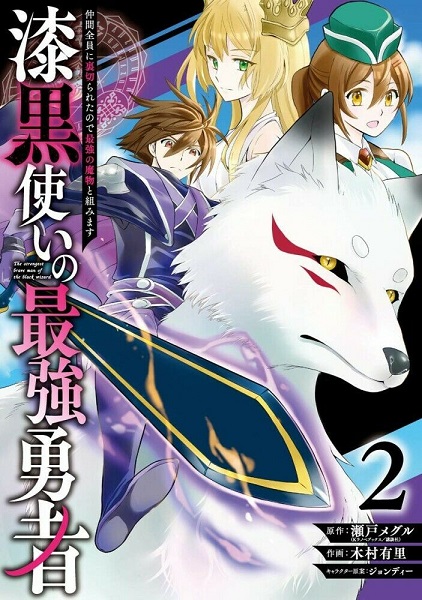 The Strongest Brave Man of the Black Wizard
Shikkoku Tsukai no Saikyou Yuusha: Nakama Zenin ni Uragirareta node Saikyou no Mamono to Kumimasu , Hero of Darkness, Shikkoku Saikyo, Shikkoku Tsukai no Saikyo Yusha Nakama Zen'in ni Uragira retanode Saikyo no Mamono, Shikkoku Tsukai no Saikyou Yuusha,
Release: 2019
Status: ON-GOING
Author: SETO Meguru
Artist: KIMURA Yuri
Type: Right(→) to Left(←)
Manga Description
Shion, the 'Saint of Darkness'. He was supposed to be the most grounded saint of all time. He trusted a certain something, and that was his present party individuals. "I'll overcome the Demon Lord with this party!" That is how he committed to treat, a misfortune happens. He was horrendously double-crossed by the young ladies that he trusted. He scarcely clutched his life, however the episode left a profound scar in his heart. He abandoned living, and keeping in mind that he was meandering around in a woodland, searching for a method for dieing, a solitary beast showed up before him. "Will you kill me, please?" The beast asked Shion, who was as yet solid, regardless of losing his powers.