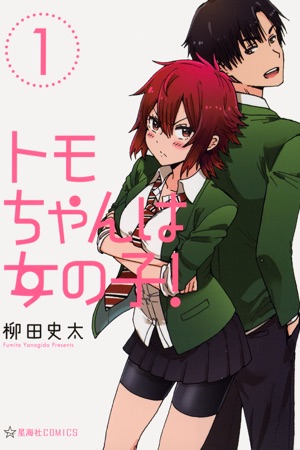 Tomo-Chan wa Onnanoko!
Tomo-chan ha Onna no Ko!, Tomo-chan Is a Girl!, Tomo-chan wa Onna no Ko!
Release: 2015
Status: ON-GOING
Author: Yanagida Fumita
Artist: Yanagida Fumita
Type: Right(→) to Left(←)
Manga Description
Boyish secondary school young lady Aizawa Tomo at last figures out how to reveal to her beloved companion Jun that she has a pound on him. Tragically, her admission goes directly finished his head. He didnt understand she was a young lady until middle school, and even now, Jun still thinks about her as a brother. In what capacity can Tomo-chan perhaps persuade him generally and win Juns heart?