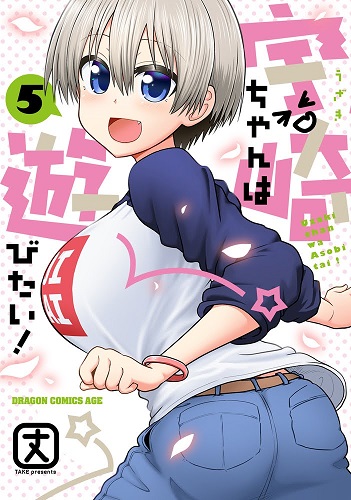 Uzaki-chan wa Asobitai!
Uzaki-chan Wants to Hang Out!, Uzaki-chan Wants to Play!
Release: 2017
Status: ON-GOING
Author: Take (丈)
Artist: Take (丈)
Type: Right(→) to Left(←)
Manga Description
Shinichi Sakurai is a fit and cantankerous confronted third year understudy who simply needs to invest his free energy alone. In any case, his underclassman from his secondary school days, the short, enthusiastic, and ample second year understudy Hana Uzaki basically won't permit that, continually bothering him and prodding him until Shinichi is compelled to spend time with her. Gradually, however clearly, he bit by bit begins making the most of his time with her to the point that, even with all their quarreling, they're quite often observed together...