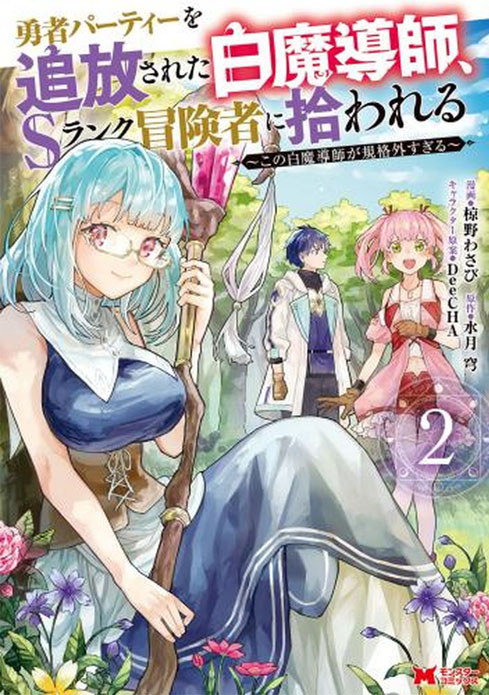 Yuusha Party wo Tsuihousareta Hakuma Doushi, S Rank Boukensha ni Hirowareru - Kono Hakuma Doushi ga Kikakugai sugiru
El Mago Blanco que fue desterrado del Grupo de los Héroes es recogido por una aventurera de Rango S ~ ¡Este Mago Blanco es demasiado fuera de la normal!, The White Mage Who Was Banished From the Hero's Party Is Picked up by an S Rank Adventurer ~ This White Mage Is Too Out of the Ordinary!, 勇者パーティーを追放された白魔導師、Sランク冒険者に拾われる ~この白魔導師が規格外すぎる~,
Release: 2021
Status: ON-GOING
Author: SUIGETSU Sora
Artist: MUKUNO Wasabi
Type: Manga
Manga Description
Lloyd, a white mage, is kicked out of the hero's party one day. Lloyd, who has lost his job, accidentally goes on a quest with an S-rank party. Nobody knew at the time that Lloyd would become famous and the hero's party would fall apart. This is the story of an extraordinary support magic user who becomes an adventurer while pretending to be normal and not knowing how he eventually becomes peerless.