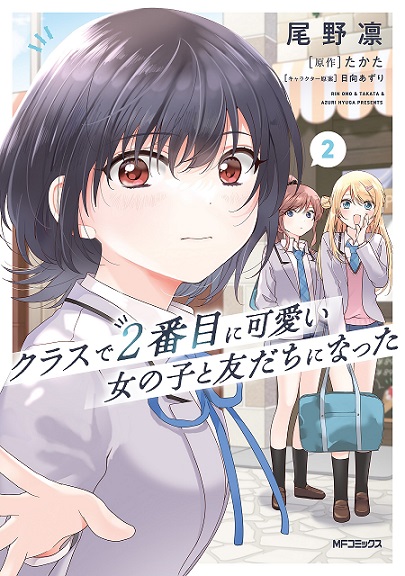 Class de 2-banme ni Kawaii Onnanoko to Tomodachi ni natta
Class de 2 Banme ni Kawaii Onna no Ko to Tomodachi ni Natta, I Became Friends with the Second Cutest Girl in My Class, クラスで2番目に可愛い女の子と友だちになった,
Release: 2022
Status: ON-GOING
Author: Takata
Artist: Ono Rin
Type: Right(→) to Left(←)
Manga Description
I, Maehara Maki, somebody who couldn't make any or companions in secondary school, at last had somebody I can spend time with beyond school. A girl. Her name was Asanagi-san. The young men in my group called her "The class second cutest young lady's despite her good faith. She would decline Amami, her best friend and "the cutest girl in class" invitation to hang out with me in my house on Fridays. While enjoying junk food like pizza and hamburger and cola without a care in the world, we played games, watched movies, and read manga together. Even though we might appear sloppy to other people, Asanagi-san and I had a very special, private time together.