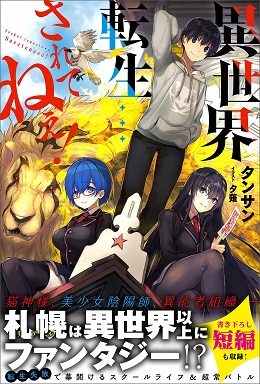 Isekai Tensei... Saretenee!
Release: 2019
Status: ON-GOING
Author: Tansan
Artist: Koujima Kazuto
Type: Right(→) to Left(←)
Manga Description
On the main day of secondary school, Yuuki Kousuke was killed while attempting to support somebody. In any case, that was not the finish of his story. The elderly person he caused happened to be a divine being. As much appreciated, he lets Kousuke resurrect into a different universe. He was excited to carry on with the life of those overwhelmed heroes found in his most loved isekai stories, nonetheless, when he came to, he ended up at exactly the same spot he passed on. This is the tale of a hero carrying on with a serene life in the cutting edge period with the cheat capacity given to him by a divine being... not. The feline he wound up sparing ended up being a divine being as well.