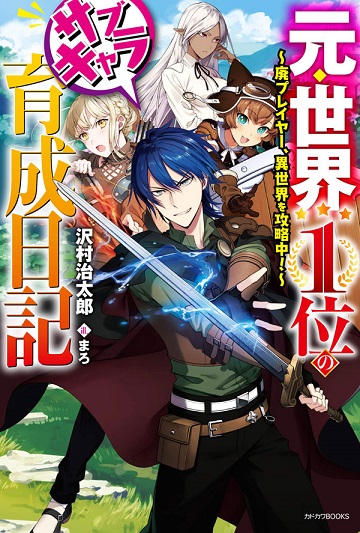 Moto Sekai Ichi'i Subchara Ikusei Nikki: Hai Player, Isekai wo Kouryakuchuu!
Moto Sekai Ichi'i Subchara Ikusei Nikki - Hai Player, Isekai o Kouryakuchuu!, The Former Top 1's Sub-Character Training Diary - A Dedicated Player Is Currently Conquering Another World!, The Former World Number 1's Alt Character Training Diary
Release: 2018
Status: ON-GOING
Author: SAWAMURA Harutarou
Artist: MAEDA Risou
Type: Right(→) to Left(←)
Manga Description
The hero who was infrequently ever at school during his center school and secondary school days, is jobless even as a grown-up. From morning till night, it was computer games. For he who was positioned first around the world, it was his life. At some point, his person is unexpectedly hacked. The information was unrecoverable and there was nothing that should be possible. Feeling extraordinary hopelessness at having lost his position that he had wagered everything to accomplish in a world that controlled his life, the hero endeavors self destruction.