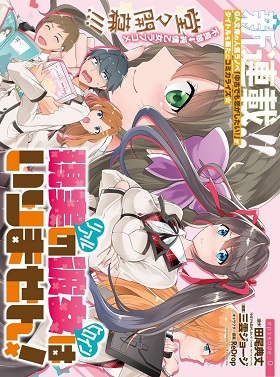 Real no Heroine wa Irimasen!
Chuuko demo Koi ga Shitai!, Even a 'used goods' wants to experience love!, Genjitsu (Real) no Kanojo (Heroine) wa Irimasen!, Genjitsu no Kanojo wa Irimasen!
Release: 2016
Status: ON-GOING
Author: Tao Noritake
Artist: Mikumo George
Type: Right(→) to Left(←)
Manga Description
Aramiya Seiichi is a normal secondary school... eroge otaku who's surrendered all expectation on young ladies in the 3D world because of a specific occurrence. At some point, after he purchased a lot of new materials in result of encountering the disappointment of an ideal eroge character ending up being "utilized products," he experiences a reprobate like-looking young lady being going to get assaulted by a lot of folks. By simple possibility, he saves her. Days after the fact, when school begins once more, it ends up having been his colleague, Ayame Kotoko, a dreaded reprobate young lady who has all sort of bits of gossip about her - particularly that she's "utilized products." And apparently she's determined to turning into his optimal young lady to make him succumb to her.