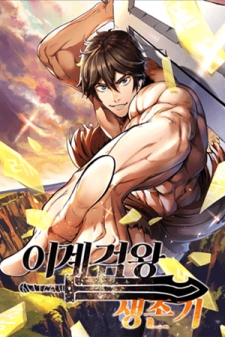 Survival Story of a Sword King in a Fantasy World
The Survival Record of the Sword King in Another World, Otherworldly Sword Kings Survival Records, Survival of the Sword King
Release:
Status: ON-GOING
Author: Kwon Sun Kyu, SSOSKF, SOON-Q / YKB
Artist: Kwon Sun Kyu, Studio Khit
Type: Left(←) to Right(→)
Manga Description
Ryu Han-Bin was a typical individual who simply had been released from his obligatory military help, when he was shipped to a different universe. Left to fight for himself, he was given the objective of enduring and becoming more grounded in a desolute world filled with beasts. The issue is the Rule that should be his controlling framework to endure is loaded up with blunders.